Cudoni, the luxury marketplace that makes it easy and convenient to buy and sell pre-owned designer items, has just secured a significant investment. The company raised 7.5 million pounds ($9.25M) with the help of eBay Ventures and contributions from existing investors such as The Daily Mail Group Ventures.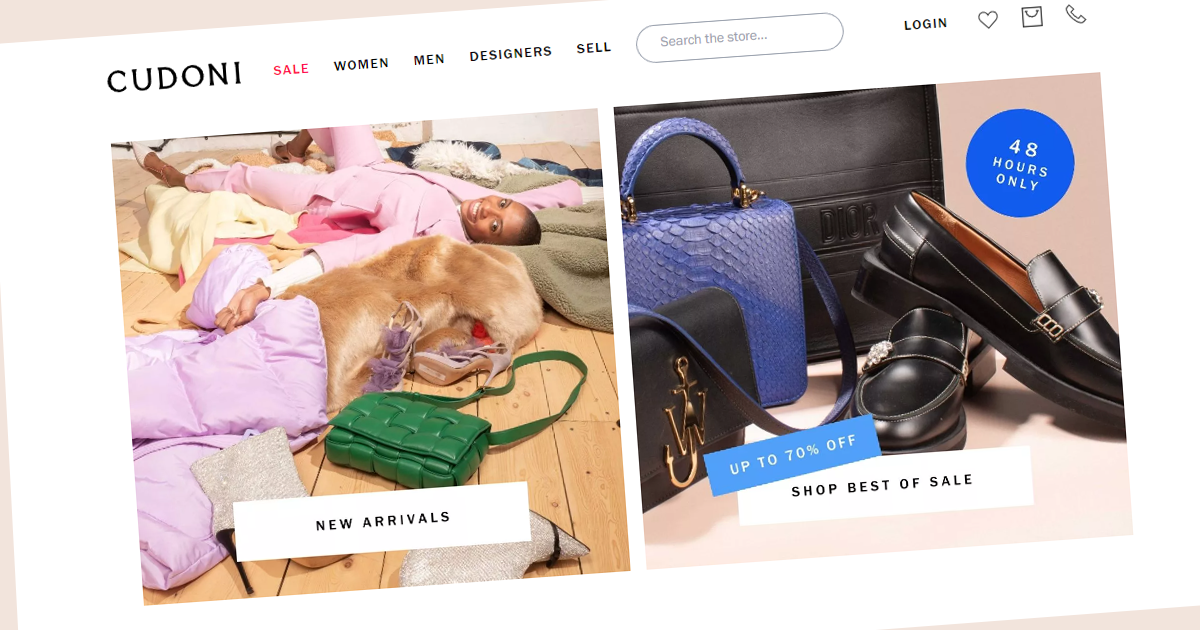 What sets Cudoni apart from other online marketplaces is its innovative approach to handling luxury goods. Rather than relying on the seller to handle shipping, Cudoni picks up the items directly from the seller's home and authenticates each item before listing it for sale on its platform. This not only provides a more convenient experience for the seller but also offers peace of mind for buyers, who can shop with confidence, knowing that each item has been thoroughly vetted.
Sellers can expect to receive up to 80% of the sale price when their items are sold, making Cudoni an attractive option for anyone looking to sell their luxury goods. With its unique approach and strong support from investors, Cudoni is poised to become the go-to marketplace for buying and selling luxury items online.
eBay Ventures and a Circular Economy in E-commerce
eBay Ventures' investment in Cudoni is driven by the company's vision for more sustainable e-commerce and the growing demand for second-hand goods among younger consumers. After investing in Norwegian-based Tise last year, eBay Ventures continues to show its commitment to the circular economy in the world of e-commerce.
Cudoni, which first launched operations in its home city of London and has since expanded to Manchester, may expand its operations beyond these two cities and even the UK with the recent funding round. There are speculations that high-value cities known for their luxury goods, such as Paris, Amsterdam, Frankfurt, and Milan, might be on the company's radar.
However, there has been no official word from Cudoni on how they plan to use the new funding. So far, the company has raised £14.3 million ($17.6M) since its founding in 2017.
In conclusion, Cudoni's investment from eBay Ventures is a significant milestone for the company and a clear indication of the growing importance of a circular economy in e-commerce. Stay tuned for updates on Cudoni's plans for the future and its mission to change the way we buy and sell luxury goods."