BigCommerce, a well-known e-commerce solution provider, has recently announced updates to its pricing structure for Standard, Plus, and Pro plans. The changes will apply to both new and existing customers, with annual rates being updated upon contract renewal and monthly rates changing on the June invoice.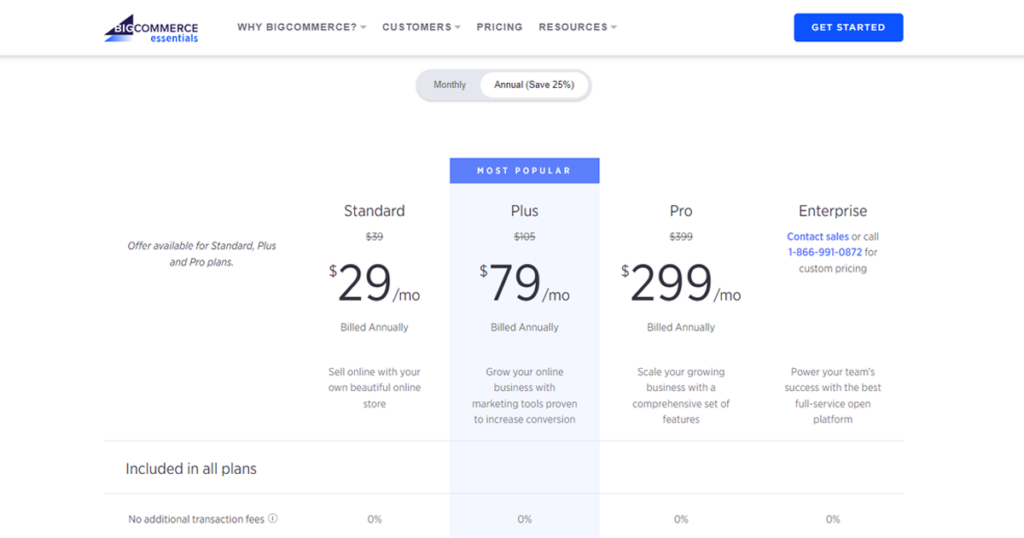 Detailed information regarding the new pricing for each plan is available on the BigCommerce pricing page. Annual customers will receive a 25% discount, up from the previous 10% discount, when they renew their contract with the new rate.
For monthly customers, selecting an annual rate before June 1st would be the most cost-effective option, as they can take advantage of the 25% discount that aligns with their current monthly investment. Otherwise, their monthly rate will increase on their June invoice.
BigCommerce assures its customers that it will continue to offer the best value on the market and maintain its dedication to its customer's success. As a leading e-commerce solution provider, BigCommerce's pricing update serves as a reminder that businesses must constantly adapt and evolve to remain competitive in their respective markets. Although price changes may be inconvenient for some customers, it is essential to ensure continued growth and success for both the provider and their customers.