Shopify, an e-commerce platform, recently announced an increase in pricing plans, affecting both new and existing customers. The Basic plan, which was previously $29 per month, has now been raised to $39 per month, a 34% increase. This means that sellers on the Basic plan will now have to pay an additional $120 per year, resulting in a total cost of $468 annually. Additionally, the Regular Shopify plan has been increased from $79 to $105 per month, and the Advanced plan has been increased from $299 to $399 per month.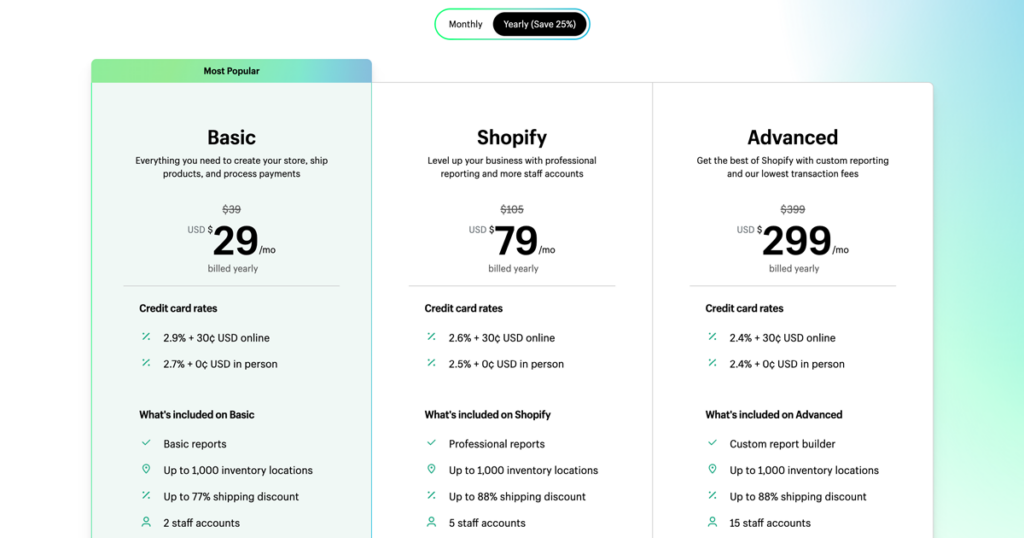 It's worth mentioning that Shopify does offer discounted rates for sellers who choose to commit to annual plans, but they are locked into that plan for 12 months. Shopify explained the decision to raise prices in a blog post, stating that the company's mission is to provide merchants with the best tools in commerce and that the pricing has remained largely unchanged for the past 12 years. They also emphasized the need to maintain and increase the value that Shopify provides to its customers.
The announcement has received mixed reactions on social media, with many sellers expressing concern over the impact on their business and expense management, especially in light of the ongoing inflation. As a result, it's crucial for sellers to re-evaluate their budget and decide if the increase in fees is worth the services provided by the platform.