During the course of last year, Walmart worked hard to make its dashboard more user-friendly and accessible in terms of products management. With the release of the Growth Opportunities section, they introduced many tools to help sellers identify listings issues and ways to fix them. Walmart Search Insights is designed to provide even more data about the listings. It is a powerful analytic tool that can greatly increase conversion and maximize the profits of sellers who are willing to put in some effort.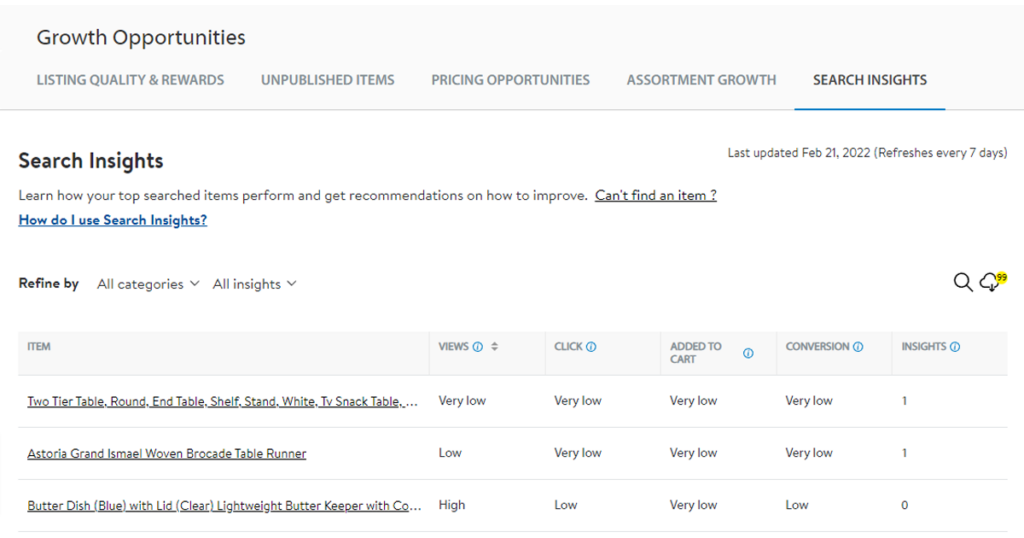 Walmart Search Insights main task is to give you information about the search results of your items and instructions on what to do to increase their performance. It is a fantastic tool in terms of product SEO optimization. In general, it will help you understand these four key aspects:
How your listings are performing in terms of impressions, clicks, add-to-cart, and orders in customer search.
Where your listings are showing up on Walmart.com
Actions you can take to try to improve an item's search performance.
The top search queries for each item.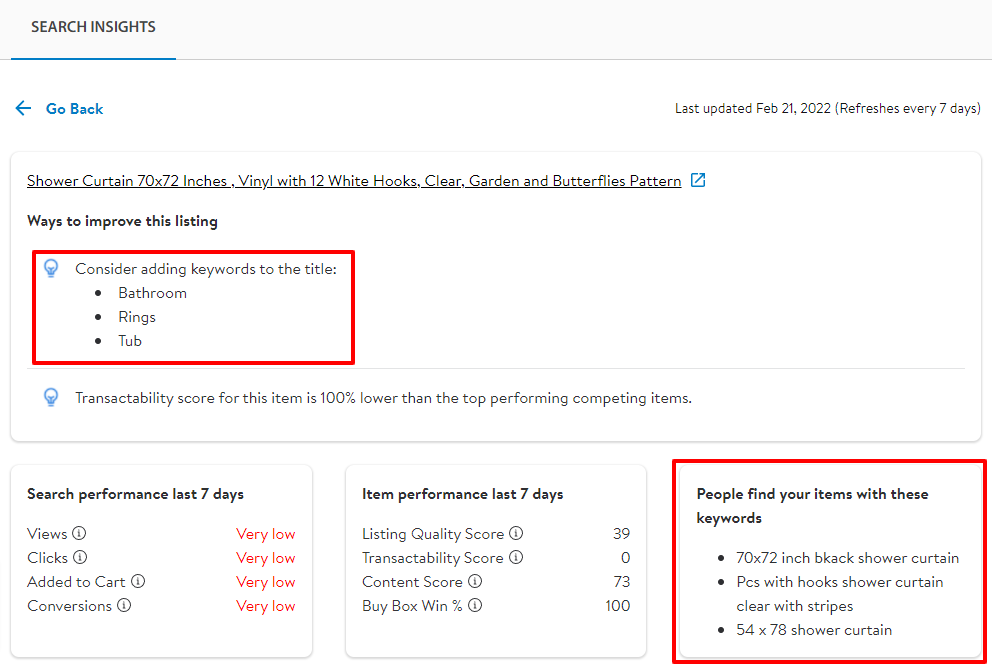 The last point is particularly interesting as on Walmart Search Insights, you can view each listing separately in detail. In this view, you can find suggestions that can help you improve your product search optimization. For example, keyword recommendations will show you several keywords which can be added to your description or title for better SEO. It is also possible to view the most often search queries and see if you can incorporate this data into your products.
It is a valuable tool that requires some work on the seller's end but may produce outstanding results. The analytics section on Walmart is free for all sellers, so anyone can try it. You can access it on your Walmart Sellers Center, Analytics section > Growth Opportunities > Search Insights: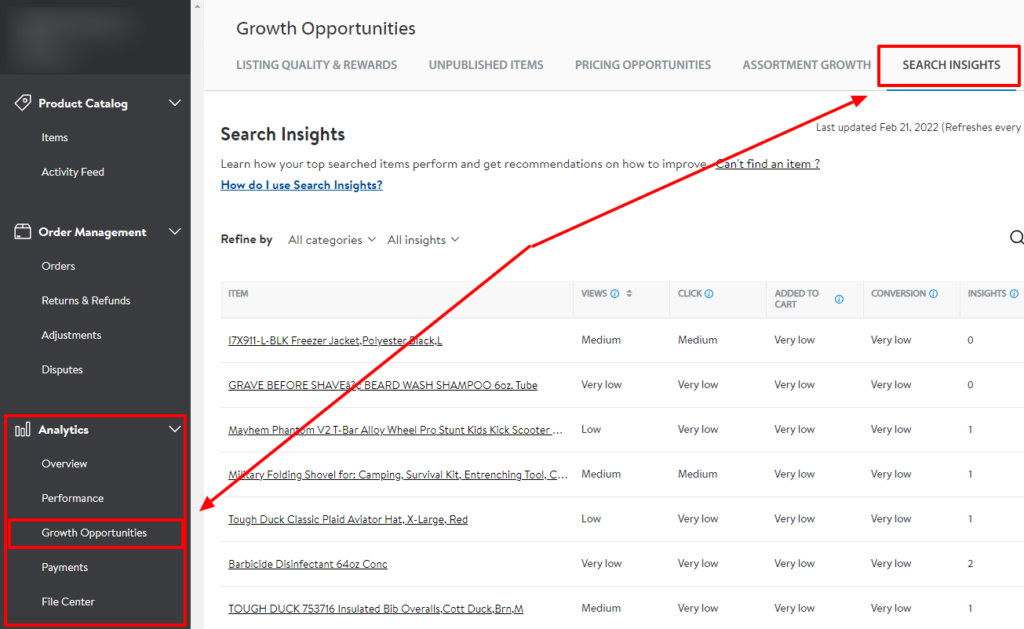 If you have any questions about Walmart Search Insights, you can contact our support team (support@monsterseller.com) or ask in the comments below.