As one of the largest online marketplaces in the world, Walmart offers a wealth of opportunities for sellers to reach millions of potential customers. However, managing product data can sometimes prove to be a challenge for those who use Walmart's platform. The most common issue sellers face is the inability to update some or all of their product information, even when there are no errors in the data feeds, and everything appears to be successful. In this article, we'll delve into the reasons why this happens and what you can do to overcome these challenges.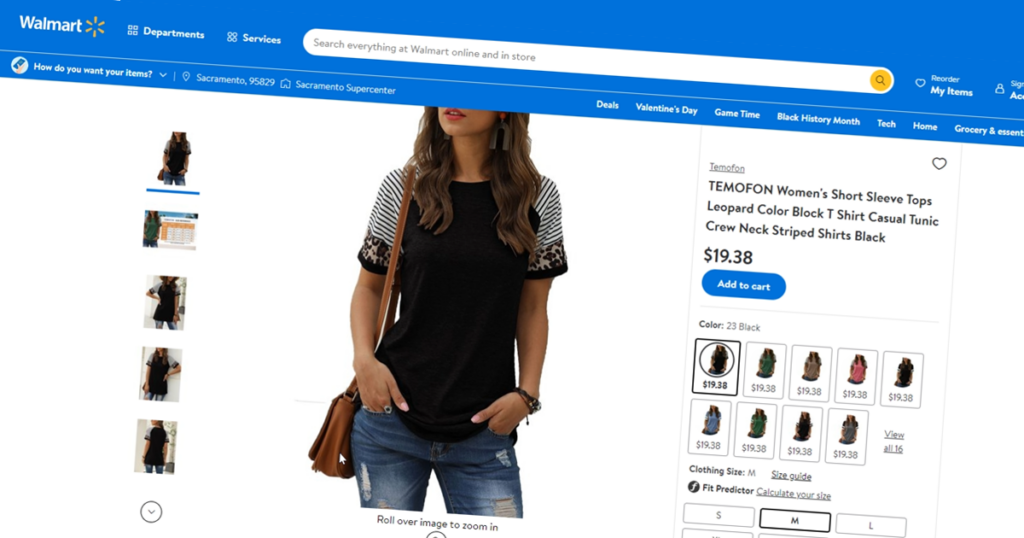 Product Content and Seller Rankings: Understanding the System
One of the major reasons that updating product data can be difficult on Walmart is due to the fact that both product content and sellers are ranked. This system was introduced to prevent a constant stream of updates from multiple sources when there is more than one seller for a specific listing. Walmart uses algorithms to select the best content to display for each product, ensuring that customers have the best possible experience.
If you're selling a product that is also offered by other sellers, it's possible that another seller's content may be ranked higher, which means that your updates may not be displayed on the listing page. You can quickly check which of your product's attributes are locked for editing on the product edit page of your Walmart Seller Center. If you see a red exclamation mark next to a product attribute, it means that another, higher-ranked seller controls that field. While you can still submit new product data as a content suggestion, there is no guarantee that it will be approved.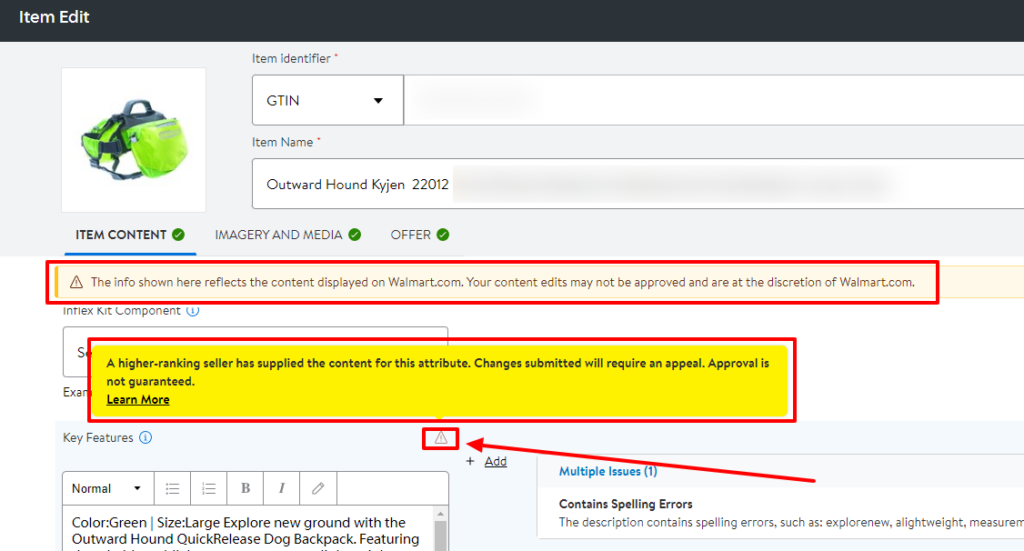 In the event that you are unable to update your product data and Walmart is not accepting your content suggestion, you can submit an appeal through the support case. However, there is still no guarantee that your appeal will be approved.
For Brand Owners
If you're a brand owner, you have the option to request content ownership for your approved items by submitting a support case (category path: Items and Inventory > Content Update Errors). Once approved, you will be marked as the content owner for specific items and will be able to update them without any issues.
Finally, if you encounter issues with trademark or copyright violations or discover counterfeit products, you can register with the Walmart brand portal to help protect your items.
By understanding the challenges that come with updating product data on Walmart and following the steps outlined in this article, you can make the most of your experience as a seller in this vast and powerful marketplace.