Walmart just added new promotional pricing rules. The changes are not big, but they will add some additional qualification requirements to use the Reduced Price and Clearance badges on item prices. The updates may change the way in which some sellers use these promotions and help Walmart fulfill its Every Day Low Price (EDLP) commitment.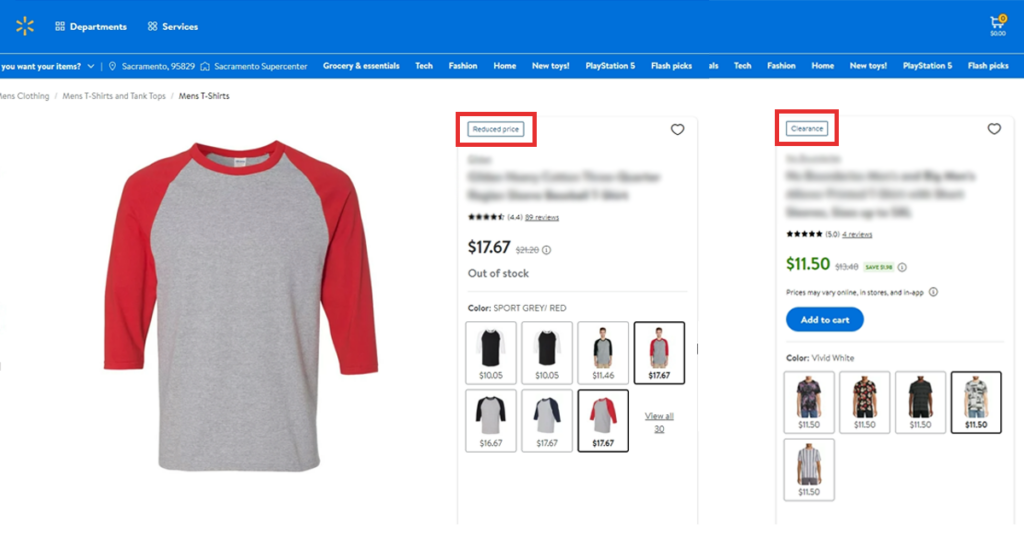 The updates will include the following changes:
The Was Price will be validated by the item's offer history or sales history. It will be defined as either:

The 90-day median price paid by customers for the item (excluding limited-time deals or other promotional prices) on Walmart.com, OR
The median price offered by Walmart or Marketplace sellers for the item on Walmart.com for at least 28 out of the last 90 days (excluding limited-time deals or other promotional offers).

The submitted promotional price will need to be at least 10% lower than the "Was Price" to receive strikethrough pricing and a "Reduced Price" or "Clearance" flag.
If you submit a normal price update and offer a price lower than the "Was Price" strikethrough, pricing will automatically apply.
To put it simply, now, you need to offer at least a 10% discount on the "Was Price" estimated from the previous offers of sellers and Walmart.com or the amount customers paid for the item in the past. The automatic assignment of strikethrough price when your offer is lower than the "Was Price can certainly save a lot of time. Nevertheless, the new rules introduce some limitations to promotional price setup.
The use of promotional prices on Walmart can win you a significant amount of sales; therefore, it is crucial to understand how they work and how to apply them successfully.